You've poured your resources into developing a brand and now want to build a website. When you go to register your brand name as a domain name you find that it's already taken. Before you invest in rebranding, here are five tips for getting the domain name you want.
1. Buy It!
You could always buy the domain name you want if the registrant is willing to sell it to you. There are ways to get a domain name back from someone that has in bad faith registered it. But, the reality is that sometimes just paying for it is the best option. There are companies that buy domain names that include familiar names or phrases hoping one day that the domain name's value increases netting the registrant a profit. Other times, the domain name was registered with good intentions. In those cases, maybe the owner isn't using it and has no plans to use it. There are tons of websites out there that have been abandoned but remain visible for months. The domain dispute resolution procedures are focused on bad faith registrants. They are timely and costly. Before any of the methods discussed below are implemented, it's vital to contact the registrant to see if they are willing to sell it. Domain names are bought, sold, and auctioned on sites like eBay and GreatDomains.com. If the registrant is willing to sell the domain to you at a reasonable rate, you could avoid filing and legal fees, which may, in the end, be greater that the registrant's selling price. If you aren't getting a callback, employ an attorney to help out. The cost to negotiate the sale of a domain will be less than the cost to go after the registrant. If negotiations fail, you still have options.
2. File a Federal Trademark Infringement Lawsuit
Trademark rights are determined based on first-use. If you are the first user of the words or phrases making up the domain name, you have trademark rights to them, which the Lanham Act protects. If you take the registrant to court and win, the domain name is transferred, and you'll be awarded money damages for lost profit. Lawsuits could cost anywhere from nothing in the case of a contingency fee agreement to several thousand dollars, and take 2-3 years to reach a resolution.
3. File a Cybersquatting Lawsuit
If the registrant has acted in bath faith, it is also possible to file a lawsuit under the Anticybersquatting Consumer Protection Act ("ACPA"). Under the ACPA, a trademark owner may bring a cause of action against a domain name registrant who has a bad faith intent to profit from the mark, registers, traffics in, or uses a domain name that is identical or confusingly similar to a distinctive mark, identical or confusingly similar to or dilutive of a famous mark, or is
a trademark related to the Red Cross or the Olympics. The ACPA is broader in scope than what is available in trademark infringement cases because it does not include an exemption for fair use or any other speech protected under the First Amendment, which is an exception to trademark infringement. Cases filed under the ACPA take 2-3 years on average to come to a resolution and have costs similar to trademark infringement cases. Cybersquatting claims are filed along with trademark infringement claims. Cybersquatters found liable under the ACPA are not subject to injunctions and do not pay money damages.
4. Uniform Domain Name Dispute Resolution Policy
The Uniform Domain Name Dispute Policy ("UDRP") is a process administered by the Internet Corporation for Assigned Names and Numbers ("ICANN") for the resolution of disputes regarding the registration of internet domain names. ICANN has the power to transfer a domain from a bad faith user to another who has good faith rights to the domain but does not have the authority to award money damages.
A person who has legitimate rights to a trademark that is confusingly similar to a registered domain name can file a complaint under the UDRP if they can establish three things. First, the domain name must be confusingly similar to the complainant's trademark. Second, Complainant must have legitimate rights to the trademark. Federal trademark registration is substantial evidence of legitimate rights. Where a federal trademark doesn't exist, the complainant's rarely see success under the policy. Third, the complainant must show that the domain registrant has no legitimate interest in the domain name other than to make a profit from selling it. This "bad faith" element is proven by evidence showing the intent of her registration was for resale, the intent of the registration was to block the trademark owner from registering the domain name, whether the registrant is a competitor, or has some competing interest, and intent to confuse the public.
The UDRP process is complicated enough to require an attorney, takes 6-9 months to complete, which is much shorter than litigation, and generally, costs about $1,000 in legal fees. This procedure can be filed regardless of whether a lawsuit is filed in federal court. And, if a trademark owner isn't successful, she can always file a lawsuit and try again.
5. Sue Under the Trademark Anti-Dilution Act
There is another option. You can sue under the Trademark Dilution Revision Act of 2006 ("TDR"). Under the TDR, domain registrants may be ordered to pay money damages to trademark owners where dilution of the trademark was likely by a member of the general public, rather than one in a niche market. Trademark owners can go after registrants whose domains are not confusingly similar but dilute the overall distinctiveness of the trademark at issue. The TDR is not a common cause of action for trademark owners because it's only available for famous marks whose owners are diligent at registering both their trademarks and desired domain names. TDR lawsuits take 2-3 years on average to reach a resolution and are on par in cost to similar trademark-related litigation.
Ahaji Amos is a patent and trademark attorney with 17 years of experience in intellectual property litigation and prosecution. This article is for information and advertising purposes and does not constitute legal advice. No attorney-client relationship is formed in the absence of a fully written and executed engagement agreement between Ahaji Amos, PLLC and its clients. Ahaji Amos can be reached at ahaji@ahajiamos.com. More information can be found at https://ahajiamos.com.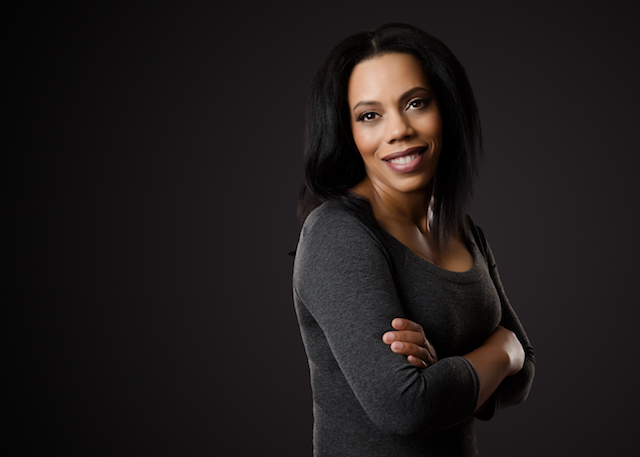 ahaji@ahajiamos.com
https://trademarkista.com